If you're a Harry Potter fan and love intellectual conversations about anything and everything Harry Potter, then
hogwarts_eliteis the sorting community for you! We have so much to offer! If you enjoy graphics, trivia, captions, essays, drabbles and much much more you will surely love this amazing sorting community!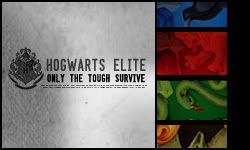 Head over to
sorting_elite and apply today!


I've been a member for almost 2 years now (a week after it was created) and I can honestly say that this is the best sorting community on livejournal! The people are extremely intelligent and it's full of fabulous discussions!

If this isn't allowed just let me know and I'll delete it!
Since this is an intellectual community, I thought you guys might be interested in this!